Leading Glass Bottle & Jars Manufacturer In China
Own 5,000+ designs bottles and custom-built ability.
We like new originality, very glad to change to your unique originality to real products to get back to you.
Established in 2005, Maidao Glass offers inexpensive, yet high quality custom glass bottles. At Maidao Glass, we use our experience and expertise to provide low-cost glass bottles. At the same time, we uphold all standards of quality that are found at any well-established western organization.
With the low overhead and operational costs of being based within China, so as a glass bottle manufacturer in China, Maidao Glass is able to offer some of the most competitive prices in the industry, you can save time and money .
Understand your custom glass bottle design, offer final product tech draiwng.
Automated production line produces,  24*7 whole day working, fast delivery.
Silk printing, Decal, painting and other deep-process, one stop service.
Your Prestige Glass Partner
For more than 15 years, Maidao Glass has been known for its utmost know-how and excellence in the manufacturing of high-end packaging glass. Maidao manufactures moulded glass containers for the food, drink, spirits and beauty industry in a huge variety of different designs and sizes.
Browse our glass food packaging for every occasion! We've got fantastic deals on oil bottles, jam jars, sauce bottles, spice jars and much more.
Whether a local producer or a large brewery, we've got the right glass drinks bottles for your beverages! Choose between rustic swing top bottles, juice bottles, amber beer bottles and so much more.
We've got all the spirit bottles you need for your vodka, tequila, rum, wine, cider and more! Our Essence Bottles are perfect for gift sets, whilst our Polo Bottles are ideal for packaging family size servings.
All the glass packaging you need to maximise the look of your beauty brand: from Ointment Jars to Dropper Bottles! Ideal for cosmetics, fragrances, soaps and lotions.
"Maidao Glass provide glass bottle design, custom packaging, silk printint, decal paper, frosting, paint spray and labeling sticker one-stop service."
Watch industry trends and provide the most valuable content, your guide to all about bottles!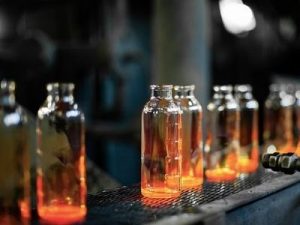 A principios del siglo XXI, la industria mexicana de fabricación de vidrio creció a pasos agigantados. El país se ha convertido en uno de los
Read More »
Due to the safety and recyclability of glass bottles, glass bottles have been widely used by all walks of life around the world. Therefore, whether
Read More »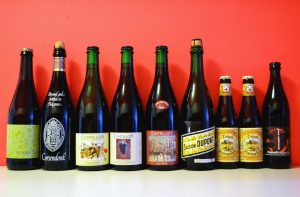 Design is the art of creation. Good design is a blend of functionality and aesthetic appeal. Yet, even familiar objects such as custom glass bottles
Read More »