Design is the art of creation. Good design is a blend of functionality and aesthetic appeal. Yet, even familiar objects such as custom glass bottles can change their design. Sometimes they must change to become viable for the future, more environmentally friendly, or simply better. Design and innovation go hand-in-hand because every technical development follows a design process.


Work with customers to develop custom glass packaging that embodies their product idea and marketing strategy in three ways: in its look, feel, and materials. Good design gives a product a clear identity and positions it strategically in the market.



Recognized for its long experience in the development of custom projects, Custom Glass Bottle Manufacturers brings to your project:
its expertise in shape design.
its mastery in the production and decoration of glass bottles.
its ability to recommend technical solutions.
the tailored assistance of experts.
to propose new shapes and graphic designs.


Knowing how glass is made is vital in understanding how we use them. There are several custom glass manufacturers spread around the globe that are responsible for every glass container you see in the shops around you. First things first, there are things you need to consider when looking to have a custom glass product made for you.



TOP 3 QUESTIONS TO ASK BEFORE CHOOSING A CUSTOM GLASS BOTTLE MANUFACTURER.


Custom glass bottles play an important role in the sales of the final product. So whether you are manufacturing fragrances, chemicals, industrial products, foods, pharmaceutical products, or any other that require to be bottled in glass, you should hunt for the right glass bottle manufacturer who will work with you and present you with various options.
What are the three main questions that you should ask before zeroing on the bottle manufacturer who gets your business?

1. Quality guarantee
When you are spending more you obviously want good quality.
Will the manufacturer deliver error-free, a bubble-free glass of the required standard? You may want regular flint, extra flint, or super/crystal flint to bottle your product, depending on your budget and requirements and the glass manufacturer should be able to supply you with the quality of glass that you want in the quantity that you require without any compromises.


2. Timely delivery
Most important especially if it is a first-order and you are launching a product. Without the bottles in hand, your business plans are blocked and it is crucial that you get timely delivery of the bottles. Here, aproven company track record and regular clients can be used as a parameter to check whether there are any complaints against the company's deliveryschedules.



3. Confidentiality
When using a custom bottle design for a new product,
confidentiality is crucial. You don't want your design details to be leaked and a potential competitor taking advantage of your research and homework and derailing your product. There are many people working at a manufacturing facility and secrecy is important.




Best Custom Glass Manufacturers in the World
---
Maidao Glass (Maidao Industry Co.,Ltd)
Established in 2005, Maidao Glass offers inexpensive, yet high quality custom glass bottles. we use our experience and expertise to provide low-cost glass bottles. At the same time, we uphold all standards of quality that are found at any well-established western organization.
With the low overhead and operational costs of being based within China, so as a glass bottle manufacturer in China, Maidao Glass is able to offer some of the most competitive prices in the industry, you can save time and money.

Owens-Illinois – USA
Owens-Illinois is a multinational glass manufacturer that has 82 plants across 21 nations. Founded in 1903, the company specializes in the making of glass containers for food and beverages, beer, spirits and wine, as well as pharmaceuticals.
The manufacturer also handles custom glass manufacturing requests from other companies and has a wealth of experience, making Owens-Illinois one of the top glass manufacturers globally.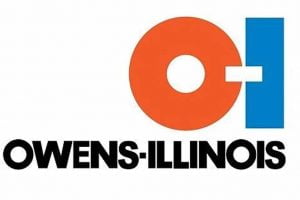 Morgans Advanced Materials – United Kingdom
Established in 2005, Maidao Glass offers inexpensive, yet high quality custom glass bottles. we use our experience Located in the United Kingdom, Morgans Advanced Materials is a glass manufacturer that was established in 1856 and has a presence in over 30 countries around the world. On top of making glass containers for domestic and commercial purposes, the company is also involved in other industries like metal and ceramics.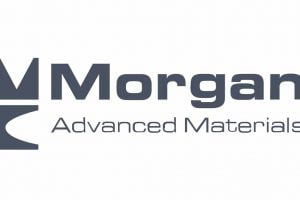 RHI AG – Austria
RHI AG is an Austrian glass manufacturer that was founded in 1834 as a fireclay factory in Stettin by Friedrich Ferdinand Didier. They are involved in diverse forms of manufacturing from steel, cement, chemicals, and glass. Most of their products are used in all the major sectors of the economy and at the same time they are able to create custom products for various clients.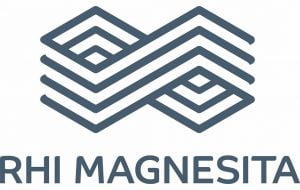 Conclusion
Customglass products are important if you are looking to start your own brand. To be able to keep your potential competitors in check, glass containers that are unique only to you will leave a lasting impression on anyone who comes into contact with them. Therefore, it is crucial that you nail the design part well by partnering with the best custom glass manufacturer you can find.
If you come to Maidao Glass for your requirements in glass bottles we can work with you in the design department, using the latest software and prototyping till you are fully satisfied. We get the bottles made for you from custom glass bottle manufacturers and ensure timely delivery with confidentiality. And we do all this at pocket friendly prices.